10 Tips on Choosing the Perfect Christmas Tree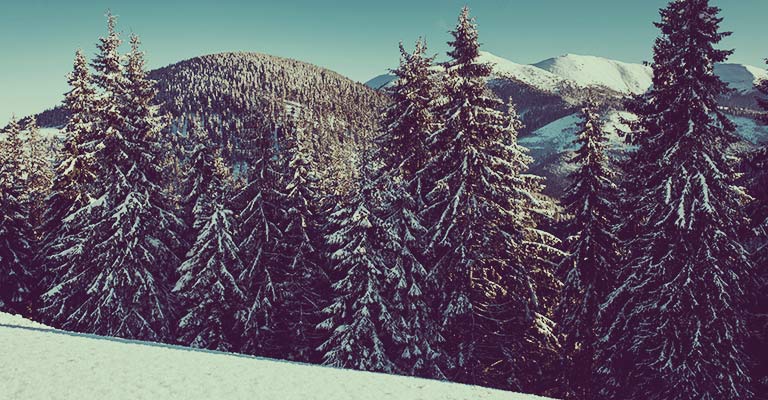 Christmas trees are unmistakable symbols of the winter holidays, but choosing the perfect tree isn't as easy as it may seem. This year, arm yourself with a few strategies and bring home a beautiful, fresh, long-lasting tree. Most importantly, take your time and keep looking until you find the perfect tree.
Here are 10 tips that may help during your next tree-buying excursion.
If possible, purchase a tree grown at a tree farm in your area. Locally-grown trees are nearly always fresher than those that are harvested early and transmitted long distances.

Christmas tree species have important differences, so do your research ahead of time and pick the best type of tree for you and your family. For example, a tree with soft, flexible needles such as fir, balsam, Leyland cypress or white pine may be the best choice if you have young kids. Spruce, Scotch pine and others with sharper needles are beautiful but painful for bare feet and little fingers.

Be sure the branches are strong enough to hold your Christmas decorations. Noble fir and Douglas fir are sturdy enough to support heavy ornaments, while trees with softer needles are better for lightweight ornaments.

Measure carefully before choosing a tree, and remember that the tree stand and topper will add a few inches to the total height. Consider available width to ensure your tree isn't squished against a wall. Be sure to take a tape measure along when you go shopping. Remember the old adage: "Measure twice, cut once."

Know the width of tree your Christmas tree stand will accommodate and avoid choosing a tree with a too-thick trunk. You definitely don't want to trim the diameter of the trunk; removing the bark prevents the tree from absorbing sufficient water, which means a much shorter lifespan.

Look for evenly green, shiny color. A tree that looks dull or uneven probably isn't fresh.

Feel the branches. Hold a twig tightly between your thumb and forefinger, then pull along the length of the twig. If the tree is fresh, you won't strip a lot of needles.

Roll a few needles between your fingers. Does the tree have a fresh, pleasant, outdoorsy aroma?

Hold the tree upright and bounce it on the ground. It's normal for a few inner needles to fall off, but don't purchase a tree that loses a lot of outer needles.
If any part of the tree appears dry and brittle, pass it by.